[lmt-post-modified-info]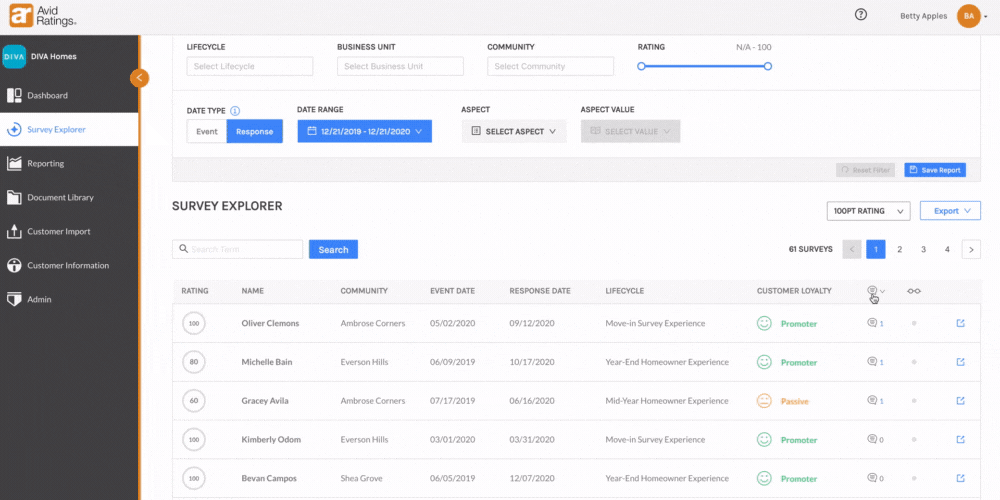 Online reputation is critical for housing professionals in today's competitive market. But one of the most missed opportunities to enhance your company's image is not responding to reviews. In fact, we wrote an article on this exact topic: Negative Homebuyer Reviews: 6 Ways They Benefit Your Bottom Line. Many businesses don't respond to reviews because they simply can't keep up with them, especially when reviews are coming in on a variety of websites.
To help AvidCX users access and quickly respond to reviews coming specifically from their Avid Public Reports page and/or Zillow reviews we added a Public Comment feature. This feature makes it easy for users to respond to reviews right in the AvidCX platform.
This cuts down response time and shows customers their comments, whether negative or positive, are heard and valued. Responding to all comments in a timely manner also shows prospects the company is attentive to customer problems and needs.

---
Here is how to access Public Comments within AvidCX:
Step 1: In AvidCX, click Survey Explorer on the left navigation menu. Once inside Survey Explorer, scroll down and click on a customer's name to see the Customer View page.
Step 2: Inside the Customer View page, scroll down and click on Text Responses.
Step 3: Inside Text Responses, scroll to the bottom of the page to the Public Comment section. Type a response that will appear publicly on your Avid Public Reports page and/or your Zillow page (if both are enabled), and click Update.
If you're currently an AvidCX customer and have questions on this feature, please contact your Client Success Manager.